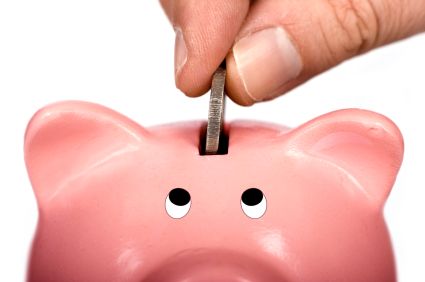 Roth IRA Withdrawals
Undeniably, the greatest feature of the Roth IRA is that you can take qualified Roth IRA withdrawals out tax free.  But what makes a withdrawal qualified?  And what happens if you take a distribution that is not considered qualified?  When are Roth IRA withdrawals NOT tax free?  Is there any way to tap into your Roth IRA before retirement without paying the early withdrawal penalty?  Continue reading for answers to these questions and more…
One of the greatest features of the Roth IRA is that qualified withdrawals are tax-free.  To be a qualified withdrawal, the distribution must be taken after you have reached age 59 ½ and after the account has been open for five years.
If you take withdrawals before you reach age 59 ½, you may have to pay taxes on the earnings withdrawn plus a 10% early withdrawal penalty.
While Roth IRAs are meant to be long-term retirement savings, there may be times or circumstances in which you'll need to tap into your Roth IRA before you reach age 59 1/2, especially in today's struggling economy.
So how can you tap into your Roth IRA before age 59 ½ without incurring penalties?
Continue Reading Tapping Into Your Roth IRA Penalty Free
Many parents struggle with how they are going to save for their kids' college expenses while saving for retirement at the same time.  Roth IRAs are very flexible investment vehicles, making them a good choice for parents who are juggling saving for college and retirement.
As always there are some rules to follow when taking Roth IRA withdrawals to pay for college expenses, so make sure you understand the rules before you take a distribution.
Continue Reading Roth IRA: Education Expenses Can Be Paid From Roth IRA Penalty Free
Roth IRAs are my favorite savings tool because they are so flexible and they have so many tax benefits.  One of the benefits of a Roth IRA is that you can take out up to $10,000 to purchase a new home without paying any tax or penalty.  However, there are some rules to follow in order to get the tax-free, penalty-free treatment, so make sure you do your homework before you take any Roth IRA withdrawals.
You must be a "first-time homebuyer" to qualify, but this term is much broader than you might expect.  To be a first-time homebuyer, you simply must not have owned a home in the past two years.
The home you are purchasing must be a principal residence for you, your spouse or a dependent of yours to qualify.  The penalty exception does not apply if you are purchasing a vacation home or a rental home.  However, the home you are purchasing doesn't necessarily have to be a traditional home.  For example, mobile homes and even houseboats qualify as long as it is your principal residence.
Continue Reading Roth IRA: Home Purchase May Qualify for Penalty Free Withdrawals
The great thing about Roth IRAs is that you can take withdrawals tax-free, as long as they are qualified.  But what makes a withdrawal qualified?  And while some withdrawals are tax-free, others are subject to income tax, and yet others are subject to penalties.
How do you know when you're taking a tax-free withdrawal vs. a taxable withdrawal?  It's a good question, and one you should know the answer to before you tap into your Roth IRA.
Some Roth IRA withdrawals will be subject to income tax, and some will be subject to both income tax AND a 10% penalty.
Continue Reading When are Roth IRA Withdrawals Not Tax-Free?
Roth IRAs are governed by the IRS; as such there are many Roth IRA withdrawal rules that must be followed before you take money out of your account.  In this article we'll discuss the rules regarding Roth IRA withdrawals including when distributions can be taken, when and if they are taxable, when and if penalties might apply, and any exceptions to the Roth IRA withdrawal rules.
In general, Roth IRA withdrawals that are considered "qualified" and distributions that represent contributions you made to the Roth IRA are not taxable.  In addition, Roth IRA funds that are transferred from one account to another (Roth IRA account), are also not taxable.
However, a withdrawal that is not "qualified" or is not a return of your original contributions may be subject to taxes and/or penalties.
Continue reading Roth IRA Withdrawals: When Can You Take Money Out of a Roth IRA?
Roth IRAs are very flexible investment vehicles that offer tremendous tax benefits as well, making them a popular choice for people saving for retirement.
If you're not familiar with a Roth IRA, basically they are individual retirement accounts that allow you to save for retirement outside of an employer sponsored retirement plan, such as a 401K or 403B.
There are two main types of IRAs: traditional and Roth.  The main difference between the two is how your contributions are treated and how distributions are taxed.  With traditional IRAs, you get a tax deduction for contributions you make, however withdrawals are taxed at your ordinary income tax rate when taken.  Roth IRAs on the other hand, do not offer a tax deduction when you make contributions, but qualified Roth IRA withdrawals are tax-free.
Continue Reading Roth IRA Withdrawal Rules: The Basics